This is little late but whatever, any time is Oscar time! What did everyone think of this past Sunday's Oscar ceremony? I personally was not a huge fan of Chris Rock's hosting. He was funny but all of his jokes were about the Oscars So White issue, which is definitely important to highlight upon but it got old after a while (What even was that Stacey Dash bit?). I did like the Girl Scout cookie bit and seeing what types of cookies people got. Also, Louis C.K. should host next year because his little introduction was much funnier than all of Chris Rock's attempts. Aside from the show, the best part about this year's Oscars was by far the winners. Let's go over them!
THE WINNERS (check mark ✓  and x mark ✗for my predictions being right or not)
Best picture: Spotlight ✗ I was actually very surprised Spotlight won since it really hasn't won many awards this season. I was rooting for The Revenant.
Director: Alejandro G. Iñárritu – The Revenant ✓  Yes! I love him and his work for this film.  It's also his second Best Director win in a row!
Actor in a leading role: Leonardo DiCaprio – The Revenant. YES YES YES ONE OF THE BEST MOMENTS OF MY LIFE
Just for your own personal pleasure, here was my reaction to Leo winning:
He is my favorite actor and he deserves this award so much. Being able to see him win that Oscar was amazing. His win also surpassed Ellen's 2014 seflie as the most tweeted about Oscar moment!
Actress in a leading role: Brie Larson- Room ✓
Actor in a supporting role: Mark Rylance- Bridge of Spies ✗ This was probably the biggest upset of the night for me. I was rooting for Stallone so hard and if not Sly then definitely Mark Ruffalo. I actually thought they said Ruffalo at first with the whole Mark R-, but sadly no.
Actress in a supporting role: Alicia Vikander- The Danish Girl ✗ I had a strong feeling Alicia would win, but I still hoped for Kate Winslet anyway.
Writing (adapted screenplay): The Big Short ✓

Writing (original screenplay) : Spotlight ✓
Animated feature film: Inside Out ✓
Animated Short: Bear Story ✗
Foreign language film: Son of Saul ✗
Music (original song): "Writing's On The Wall" – Spectre ✓  Lady Gaga's performance of "Till It Happens To You" was one of the best moments of the night and her song is absolutely beautiful, but I still predicted Sam Smith would win. Bond songs have a tendency to do so.
Music (original score): Ennio Moriccone- The Hateful Eight  ✗
Cinematography: Emmanuel Lubezki- The Revenant✓  So well deserved, the cinematography was one of the best aspects of the film. It's also Chivo's third consecutive Oscar!
Costume design: Mad Max: Fury Road ✗ Mad Max dominated the Oscars this year (6 wins overall)!
Documentary (feature): Amy ✓ 
Film editing: Mad Max: Fury Road ✗
Makeup and hairstyling: Mad Max: Fury Road ✓ 
Production design: Mad Max: Fury Road ✓ 
Visual effects: Ex Machina ✗ Actually happy Mad Max didn't win this one.
Sound mixing: Mad Max: Fury Road ✓ 
Sound editing: Mad Max: Fury Road ✗
Short film (live action): Stutterer ✗
Best Documentary Short: A Girl in the River: The Price of Forgiveness ✗
In the end, I got a 15/24, 63%…yikes! My predictions were not on point this year. I am happy with most of the winners though!
Now *drumroll please*, onto the other best part of the Oscars: THE RED CARPET!
We also have our special co-red carpet correspondent Amanda A joining us again with her picks!
Amy's Choices
BEST
Naomi Watts in Armani Prive
Gorgeous colors and I love the sparkle!
Saoirse Ronan in custom Calvin Klein
She killed it this award season with her fabulous looks! The sparkle and cut of this green dress fit her perfectly.
Brie Larson in Gucci
Love the royal blue on her! 
HONORABLE MENTIONS
Alicia Vikander in Louis Vuitton
Okay so I have very mixed feelings about this dress. On one hand, I absolutely love the yellow (my favorite color) and how it channels Belle (my favorite Disney princess), but something about the bottom of the dress throws me off.
Rachel McAdams in August Getty Atelier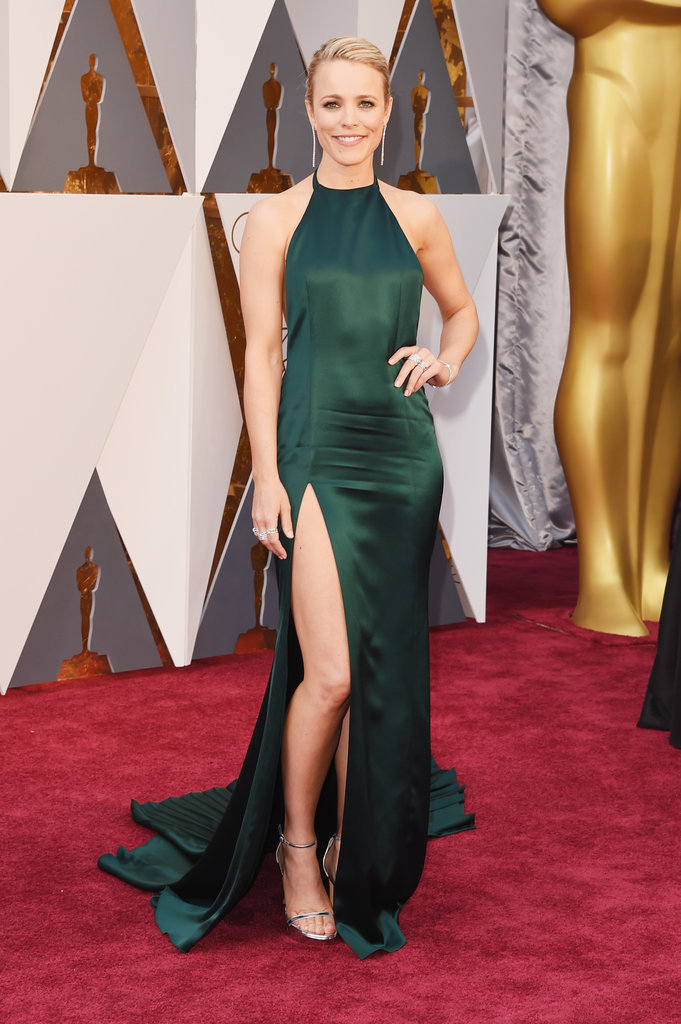 It's simple but I like the cut. 
Jennifer Garner in Atelier Versace
My favorite of the many black dresses on the red carpet this year
WORST
Jennifer Lawrence in Dior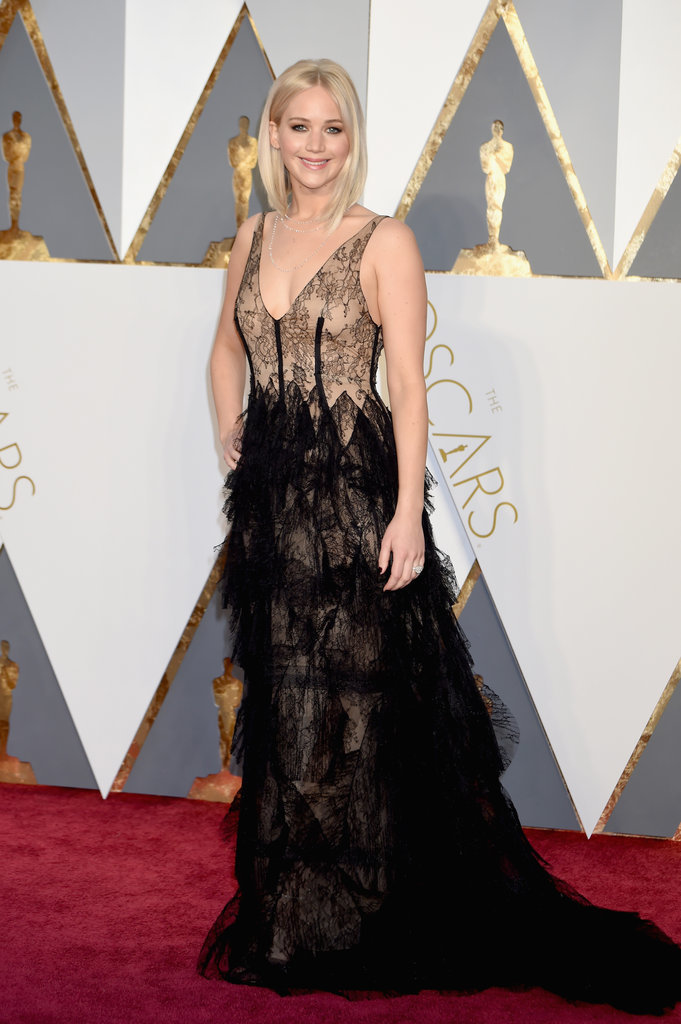 Drab 
Olivia Wilde in Valentino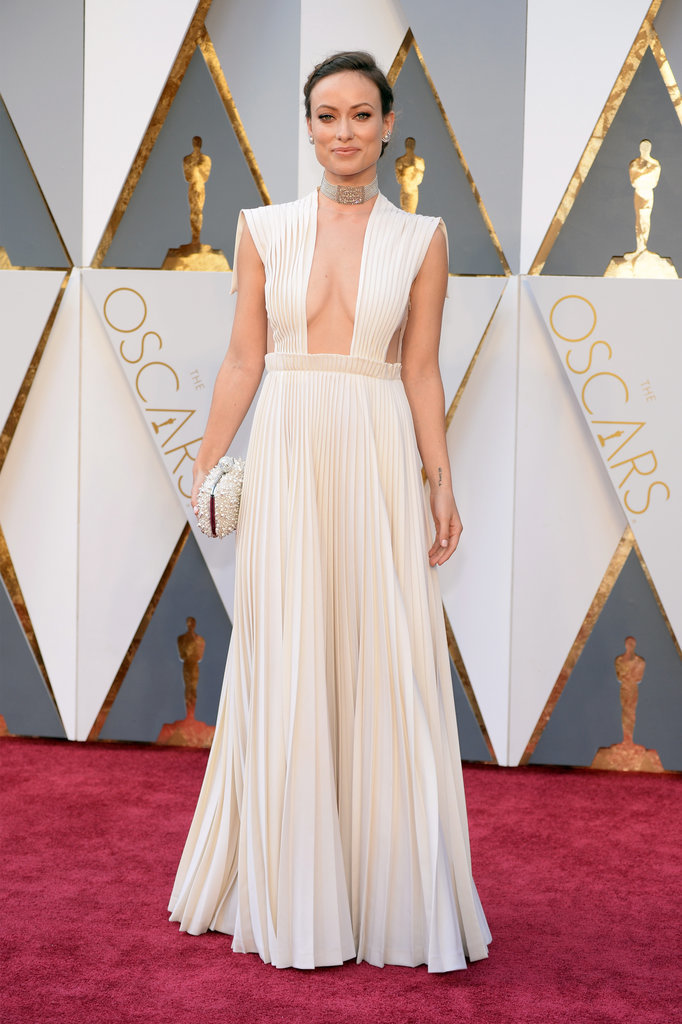 Not a huge fan of the cut and those pleats
Heidi Klum in Marchesa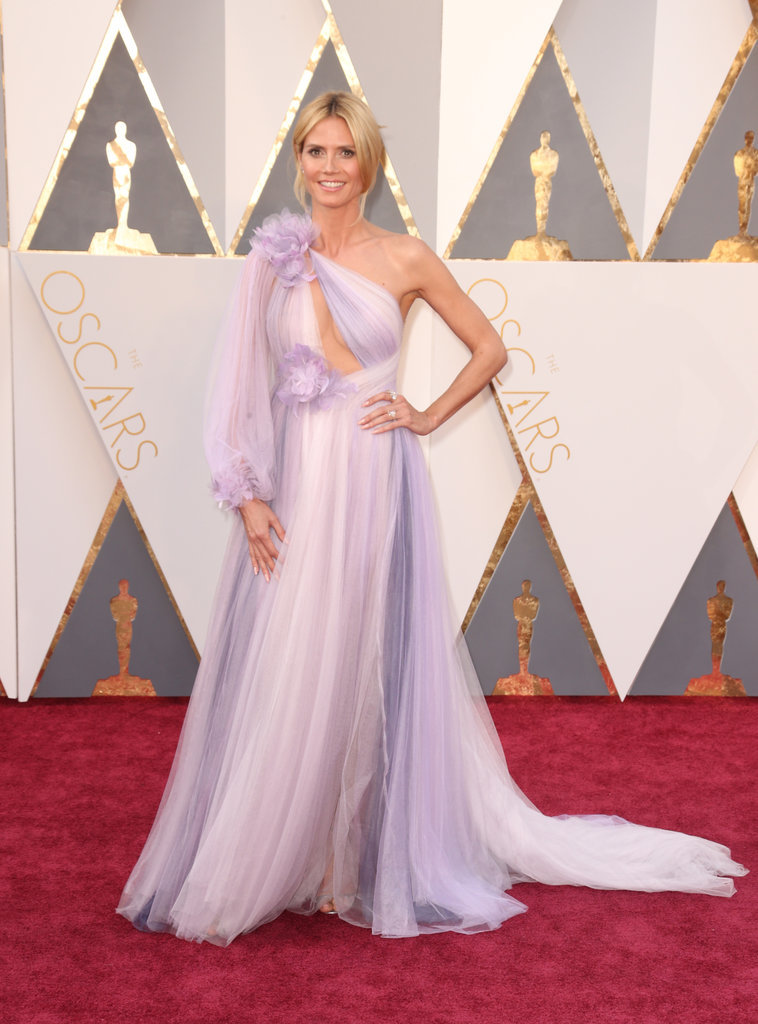 No
Amanda's Choices
BEST
Chrissy Tiegen in Marchessa and John Legend in Paul Smith
One of the prettiest maternity looks I've seen. John looks dapper as always.
Brie Larson in Gucci
Besides winning best actress, Brie also wins for being one of the best-dressed of the night. The color looks regal on her, and I love her waist bling.
Naomi Watts in Armani Prive
Saoirse Ronan in custom Calvin Klein
Love the sparkle and colors of these glam dresses! Both ladies pull the look off without looking too flashy. 
HONORABLE MENTIONS
Julianne Moore in Chanel
Jennifer Garner in Atelier Versace
Kate Winslet could learn from them. This is how to do a black dress!
Olivia Munn in Stella McCartney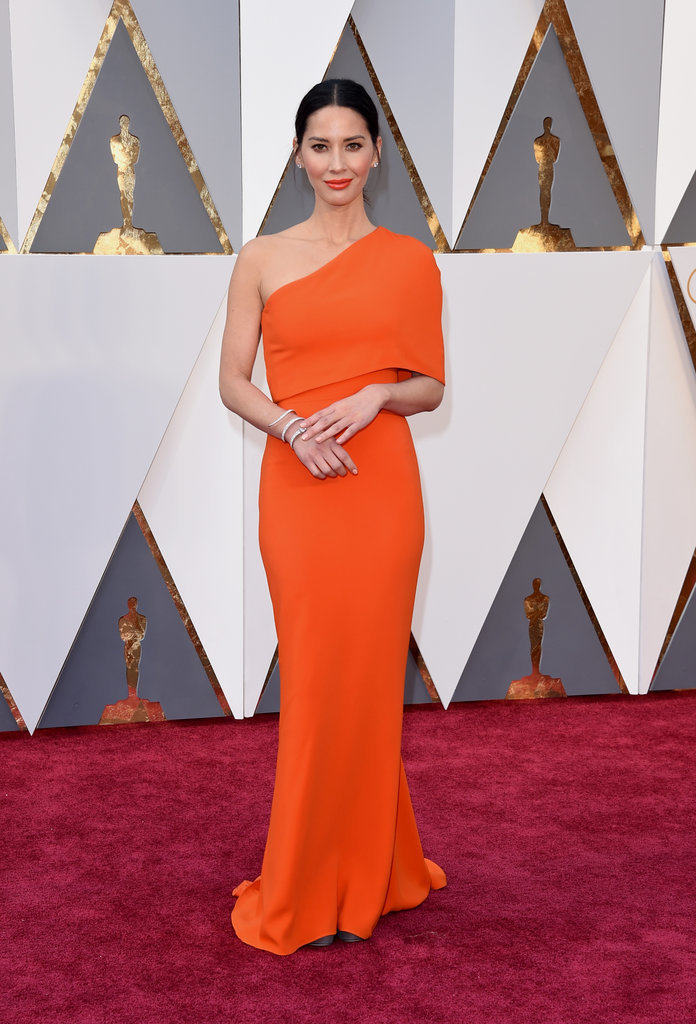 We don't see a lot of orange on the red carpet, but the cut of this dress makes the look work!
Matt Damon and Luciana Barroso in Versace
Matt always looks great, and I love the color and cut of Luciana's dress!
WORST
Kate Winslet in Ralph Lauren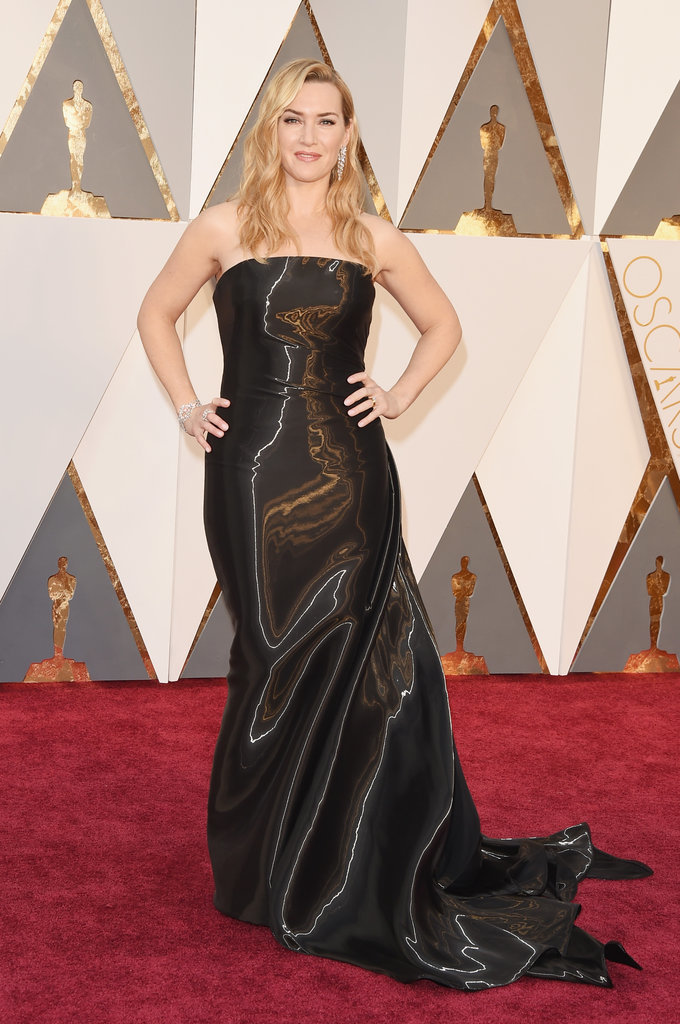 Kate is beautiful, but this was one of the worst dresses of the night. It looks like a garbage bag.
Emily Blunt in Prada
Looks like a cross between a prom dress and a fancy nightgown.
Kerry Washington in Atelier Versace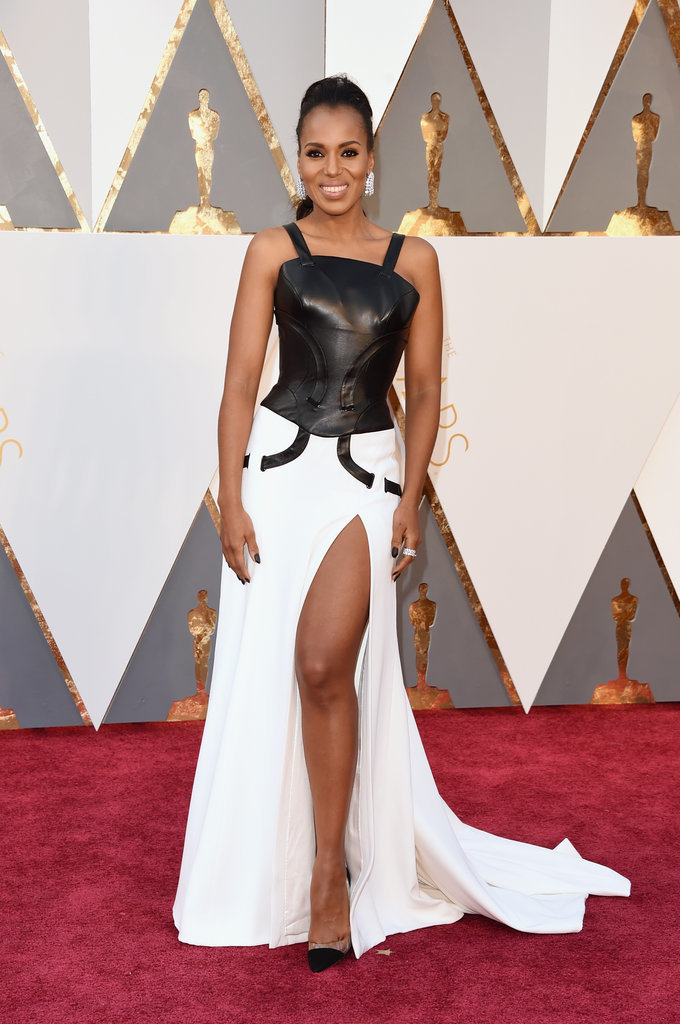 Is she trying out for the Tomb Raider remake? Smh
Thanks Amanda A! Well that's it for this year's Oscars! The 2016 award season has sadly come to an end. Thanks for joining us on our coverage and let's start looking forward to next year!